GOHack23
Cyber Symposium. Live Bug Bounty Challenge. Education.
Where cybersecurity experts, friendly hackers and future IT talents come together!
Nov 30 - Dec 2, 2023
Fernfachhochschule Schweiz (FFHS) - Campus Gleisarena, Zurich
Symposium | Bug Bounty Challenge | EDU Track
MAIN PARTNERS About the event
GObugfree, together with the Fernfachhochschule Schweiz, is proud to announce GOHack23. The event will kick off with a Symposium on "Cyber Future" that takes place on Thursday Nov 30, 2023. Renowned speakers from politics, academia and business will discuss the interplay of artificial and human intelligence and the impact on the cyber world.
During the Live Bug Bounty Challenge on Dec 1 and 2, 2023, ethical hackers and IT security experts will spend two days searching for security vulnerabilities in challenges posed by program partners. An Educational Track will run in parallel, with talks and demos around ethical hacking and IT security.
The Mission
Our common goal is to make ethical hacking and cybersecurity accessible to all while fostering new IT talent. After all, it is only through the collaboration of many bright minds that we can ensure the cybersecurity of IT systems in the future.
Companies have the opportunity to have their systems checked for security vulnerabilities and thus increase their security. Ethical hackers and cybersecurity experts have the chance to put their knowledge to the test and demonstrate their skills. Students and interested parties will get an insight into the fascinating world of ethical hacking and IT security.
Our event is aimed at students, ethical hackers, security researchers, developers, system and software engineers, and IT professionals. People from business, politics and academia who are interested in cybersecurity and ethical hacking are also welcome.
Symposium (Nov 30, 2023)
On Thursday November 30, 2023, representatives from politics, business and the Swiss Army will give short presentations on the topic of "Cyber Future: The Encounter of Artificial and Human Intelligence in Cybersecurity - How Will Tomorrow's Generation Arm Itself?" and discuss them in a panel. Learn how we as a society can better protect ourselves from future cyber threats.
Live Bug Bounty Challenge (Dec 1-2, 2023)
Are you an ethical hacker? Then this is your chance to shine! At the Live Bug Bounty Challenge, you can not only showcase your skills but also collect bounties and some cool swag. And if you're a company interested in improving your cybersecurity, you can have your systems and web applications thoroughly tested. Don't miss this chance to strengthen your cybersecurity defenses.
Education Track (Dec 1-2, 2023)
The EDU (Education) track is about more than just knowledge transfer: Here, new IT talent and ethical hacking beginners get first-hand insights. Experienced hackers, trainers and IT security experts offer educational sessions and concrete advice. For an added thrill, challenges such as Capture-the-Flag (CTF) await participants of all experience levels.
Join us!
GOHack23 is your chance to :
dive into the world of Ethical Hacking and Bug Bounties
learn more about current cybersecurity topics
actively engage with a team of security experts
for companies to have a defined scope thoroughly tested and boost your cybersecurity
network and exchange know-how with your peers
solve exciting challenges, win cool bounties, and have fun!
Become a partner
Do you have an IT system or web application that you would like to have tested by ethical hackers, or would you like to be join the education track and promote new IT talent? Then get in touch with us.
Main Partner
Maximum visibility at the Symposium, Live Bug Bounty Hunting & Edu-Track
Program Partner
Your own bug bounty program in the bug hunting track
Edu-Track Partner
Elevate your brand presence in the Education-Track
Supporting Partner
Showcase your company through your own innovative ideas
PARTNERS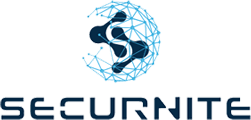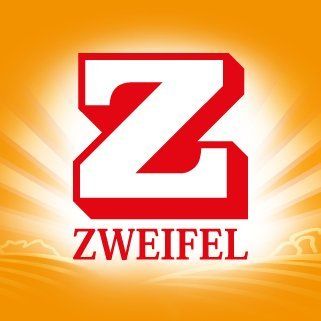 The GOHack Organisation Team
Christina Kistler

GObugfree

Sophus Siegenthaler

cyllective
Contact

We'd love to hear from you!