GObugfree Crowd-based security made simple
Easily accessible security for everyone! Continuous security through direct access to a community of experienced security experts and trusted friendly hackers.
An excerpt of our satisfied customers
Join them!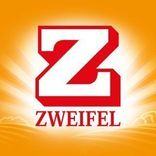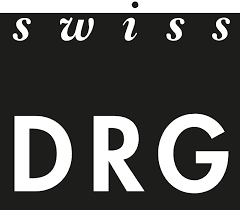 Lunch-Event: How to protect yourself against cybercrime?
BDO Switzerland and GObugfree are working together to protect Swiss SMEs from cyber attacks. To this end, a joint event series on the topic of cyber security is being launched at various locations in Switzerland. (Please note that events will be conducted in German)
"GObugfree has made it easy for us to offer a public Bug Bounty program."
Cyber prevention partner Helvetia
Helvetia and GObugfree are here to support you in preventing cyber attacks. Have your company's existing security landscape checked for potential vulnerabilities and benefit from our comprehensive action recommendations. Helvetia Cyber Insurance customers enjoy special conditions for a GObugfree Bugtest.
Free yourself from uncertainty and feel secure!
We have made it our mission to reclaim your system's freedom and make effective and continuous cybersecurity easily accessible for every business!
Here is why you should start a GObugfree bug bounty program.
Agile, continuous security testing approach
Traditional testing methods, such as pentesting, only test your system selectively, which is no longer appropriate for today's rapidly changing and agile work environment. With a bug bounty program, you can test continuously and meet agile security requirements on a daily basis.
The swarm intelligence of a community of trusted friendly hackers
With a bug bounty program, organizations can tap into a community of hundreds of security researchers worldwide and instantly access a much broader range of expertise, knowledge and backgrounds. In this way, the risk of a cyberattack can be minimized. In addition, development teams can learn from vulnerabilities reported under the program and expand their cybersecurity knowledge.
Easily accessible and cost-efficient
Bug bounty programs used to be very difficult to run successfully. Managing a bug bounty program required a lot of manpower and expertise, so they were only reserved for large companies with high security budgets. With GObugfree's bug bounty platform, we solve this problem and make the implementation of a good bug bounty platform easily accessible and cost effective for small and medium sized companies.
Competent advice from experienced team of security experts
GObugfree was founded by experienced and competent security experts, who will be happy to advise you from the very beginning and guide you on your way to your first bug bounty program.
Work with the swarm intelligence of GObugfree's hacker community and regain your security.
Preserve the freedom of your business with the help of GObugfree's security heroes. We help businesses protect themselves from cyberattacks and keep your digital services bug-free.
Test continuously with the help of a bug bounty program, look for security holes and fix vulnerabilities before anyone knows they exist.
Start now