GOHack23 EDU Track Program
Welcome to the EDU (Education) track of GOHack23! This is your opportunity to dive deeper into the ever-growing field of cybersecurity. Meet key people from the industry, learn more about career paths in cybersecurity and discover how you can develop your career in this exciting field. The EDU track is aimed at both beginners and advanced learners. It is open to those interested coming from a variety of industries as well as security professionals to provide you with a diverse and comprehensive experience.
You can find the program for both days below. For detailed information on the individual talks in German (DE) and English (EN), please click on the respective sections to expand them.
EDU-Track program for Friday, December 1, 2023
EDU-Track program for Saturday, December 2, 2023
Samir Aliyev

Founder and CEO of the Swiss Cyber Institute

Samir Aliyev is an entrepreneur, cyber law expert, and academic. He is the Founder and CEO of the Swiss Cyber Institute and serves as the Executive Program Director for Data Protection and Cybersecurity at the University of St.Gallen. Recognized as the Digital Shaper 2023 by Bilanz, he is on a mission to train 10,000 cybersecurity engineers in Switzerland.

Nuno Batista

Cybersecurity Manager at Swatch Group

Nuno is a technology enthusiast turned Cybersecurity professional. He joined the Swatch Group in 2016 and currently manages the Cybersecurity department where he oversees the SOC and Offensive Security streams.

Peter Berlich

Head of the Cyber Security Department at FFHS

Peter Berlich is Head of the Cyber Security Department at FFHS. He looks back on a career of over twenty years in cyber security, including as a security manager, consultant and lecturer. In the past, he has been active in a variety of volunteer and responsible roles for professional organizations.

For a long time, his special interest has been practice-oriented training and knowledge transfer especially with methods of blended learning and the support of personal development paths in the cyber security industry.

Dominika Blonski

Data Protection Commissioner of the Canton of Zurich

Dominika Blonski has been the Data Protection Commissioner of the Canton of Zurich since 2020, elected by the Cantonal Council. She studied law at the University of Fribourg and holds a PhD from the University of Bern. The independent authority of the data protection commissioner oversees the data processing of public institutions in the canton of Zurich to ensure the privacy of residents. This includes, for example, the cantonal administration, the municipalities, schools and universities, as well as hospitals.It advises public institutions and carries out checks to ensure compliance with data protection in legal, organizational and security terms. It informs the public about the concerns of data protection and information security and offers training and continuing education.

Tobias Castagna

Head Testing, Swiss National Test Centre

After studying computer science with a specialization in IT security, Tobias worked for a renowned Swiss cybersecurity service provider for over 13 years. First as a penetration tester and digital forensics specialist, then as head of the Red Teaming & Penetration Testing department and member of the executive management. Tobias complemented his hands-on expertise in cybersecurity and hacking with an Executive MBA in General Management studies.

Katja Dörlemann

Security awareness expert at SWITCH

Katja Dörlemann is a security awareness expert at SWITCH. As part of the Swiss foundation's Computer Emergency Response Team (CERT), she supports the education, research, innovation and internet community in dealing with the human factor in information security. She promotes the exchange of knowledge and the networking of experts, as a leader or participant in working groups and expert circles, as a speaker and lecturer or as co-host of the Security Awareness Insider podcast.

Katja is President of the Swiss Internet Security Alliance and a board member of Women in Cyber Switzerland.

Katja Dörlemann has been gaining experience in the field of security awareness for over 10 years and holds a PhD in General and Comparative Literature from the University of Zurich.

Joao Domingues

Head of Security at SECURNITE

Joao Domingues is a seasoned Compliance Manager with over 20 years of experience in information security across both public and private sectors. Holding a CISA certification, he has a background in managing compliance activities, internal auditing, and risk assessments. In previous roles, Joao contributed to the risk and compliance strategies of a multinational corporation and conducted audits for various industries, including retail, banking, and transportation. His expertise spans a range of governance and compliance frameworks, with a particular focus on risk mapping and mitigating controls.

Alex Dosedla

Senior Security Consultant at Adnovum

Alex Dosedla has 25 years of experience in IT, particularly in network and security. He has held numerous roles from architect, service and project manager to 1st, 2nd and 3rd level support engineer. He spent over a decade in various positions in a NOC, leading teams of up to 15 network and security engineers. Today he is a Senior Security Consultant at Adnovum and helps companies to protect themselves against cyber attacks.

Reza Hedayat

Cryptology lecturer @FFHS

Reza is a cyber security expert with more than a decade of experience in securely designing, implementing, operating as well as analysing and attacking complex ecosystems. He is passionate about cryptology, malware, and its underground economy as well as the gates between pure mathematics and the quantum world.

Currently, Reza works as a Cyber Security Futurist at Arxio AG, as well as serves as the CTO and Co-Founder of Julia Capital AG, with focus on developing innovative financial products and systems based on Web3 technology. Furthermore, he thoroughly enjoys his role as a Cryptology lecturer at FFHS, where he can pass on his passion for cryptology to the next generation.

Michael Isler

Partner and member of the Executive Committee of Walder Wyss

Michael Isler is a partner and member of the Executive Committee of Walder Wyss in the Intellectual Property, Information Technology and Data Protection product groups. He accompanies complex outsourcing, technology transfer and platform projects from the conceptual phase through negotiation to dispute resolution and is a proven expert in information security regulation. In addition, he has broad experience in the areas of copyright, trademark and patent law.

Michael Isler studied at the Universities of Zurich (lic. iur. 2000) and Leuven and received his doctorate from the University of Lucerne (2011). Before joining a major commercial law firm in Basel and Zurich in 2010, he worked for several years as in-house counsel for a technology group and a global telecommunications equipment provider. In 2014, he joined Walder Wyss.

Peter Kosel

Founder & Talent Community Manager at cyberunity

Peter has been working internationally as a "MATCHMAKER" for over 20 years. This is exactly the thread and passion in his life. He can always be found when it comes to connecting the right people with exciting companies. Be it in HR consulting, in management and IT consulting or in the corporate environment at a high-tech company. Since September 2020 he is live with his startup cyberunity. A cyber-security-career-community which, in addition to forward-looking talent acquisition in the area of information security, is primarily concerned with the topic of human-centered security: Together with 2 business partners, he hosts the Swiss Cyber Circle Community.

André Henri Kuhn

Lecturer at FFHS

André Henri Kuhn is a lecturer at the HSLU Informatics and at the FFHS. Mr. Kuhn mainly works as a lawyer at Advokatur Sury AG in Lucerne, specializing in privacy, contract law and organization. Mr. Kuhn studied business administration at the SUPSI in Ticino, management at the State University of New York and law at the University of Lucerne. He also obtained a secondary school teaching diploma in economics and law from the PH/FHNW Basel. Mr. Kuhn has many years of professional experience and profound marketing and sales know-how. He is a native speaker of French and German as well as Italian and English.

Oliver Kunz

Partner at Walder Wyss

Oliver M. Kunz is a partner at Walder Wyss. He specializes in litigation in civil and criminal matters as well as in conducting internal investigations. In particular, he advises and represents injured parties, defendants and third parties in white collar criminal cases and in technology-related disputes.

He graduated from the University of Fribourg (lic. iur. 2003 with the additions "bilingual" and "European law"). As a Fulbright Scholar, he complemented his education at Stanford Law School in the field of Law, Science and Technology (LL.M. 2010).

Michael Meli

Group CISO at Julius Bär

Michael Meli is Group CISO and Managing Director at Bank Julius Bär. In this function he chairs the Security Committee (Executive Committee) of the Bank. He makes an active contribution to cybersecurity by serving on the steering committee of the Swiss Financial Sector Cyber Security Center (FS-CSC) and is a member of the Cyber Expert Group of the Swiss Bankers Association. He is also a board member of xorlab (ETH start-up) and Kaduu, two cybersecurity start-ups based in Switzerland. Michael holds a master's degree in Information and Technology Management from the University of St. Gallen (HSG).

Florian Muff

Manager Forensic Technology/Cyber Security at BDO

Florian Muff, Certified Ethical Hacker and graduate of CAS Cyber Security & Digital Forensic, joined BDO in Zurich in 2014. He has been serving his clients in a senior cyber security role for about 5 years. Florian is a board member of the Allianz Digital Sicherheit Schweiz association, where he also serves as an auditor of the CyberSeal seal of approval.

Antoine Neuenschwander

Tech Lead Bug Bounty & Security Incident Responder at Swisscom

Antoine Neuenschwander is the technical lead of the Bug Bounty Program and Security Incident Responder at Swisscom. He is a passionate cybersecurity practitioner with more than 15 years of experience in various roles in software development, IT security operations and penetration testing and is committed to open discussion of these topics on social media. In his spare time, he is active as an ethical hacker.

Stephanie Ramseyer

Solution Security Architect @Swisscom, CTO und Co-Founder @Golog

Stephanie began as a car mechanic apprentice at the Swiss Armed Forces, which sparked her love for technology. She studied automotive engineering and enjoyed programming control units with C and Assembly. Later, she switched to computer science, focusing on mobile computing and security at the Bern University of Applied Sciences. Always wanting to know how things work, her interest in cybersecurity grew during her studies and work. She often joined Capture the Flag (CTF) competitions and security events to test her skills and meet others who share her passion.

Sophus Siegenthaler

Gründer, Managing Partner und IT Security Engineer bei cyllective

Sophus Siegenthaler is founder, managing partner and IT security engineer at cyllective AG. Sophus has a solid background in forensics and networking and is passionate about infosec and penetration testing. He is also strongly committed to building a community and makes it a point to share his know-how.

Benjamin Voisin-Grall

Cybersecurity Engineer at Swatch Group

With a background in offensive security, Benjamin Voisin-Grall helps to identify and mitigate vulnerabilities in business critical applications and systems of The Swatch Group. Benjamin is certified Offensive security Professional (OSCP) and an active CTF player. He is a Cybersecurity Engineer in The Swatch Group cyber security team.

Rolf Wagner

Co-founder and CTO at GObugfree

Rolf Wagner is co-founder and COO of the Swiss vulnerability management platform GObugfree. As a passionate security expert he brings a lot of experience in security management and modern security architectures like Zero Trust. Rolf holds an MSc ETH in Computer Science with specialization in Information Security.
EDU-Track Partner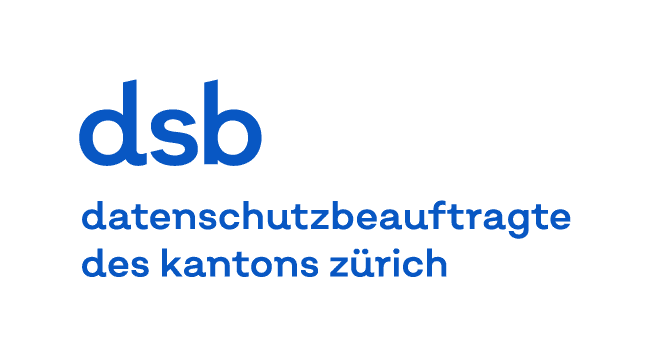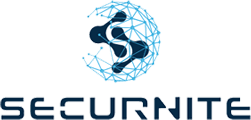 GOHack23: Symposium, Live Bug Bounty Challenge & Education Track
The meeting place for cybersecurity experts, friendly hackers and future IT talents
More about GOHack23