GOHack23: Education as the cornerstone for tomorrow's cybersecurity
In our digital world, cybersecurity is more vital than ever. How do we equip ourselves and the next generation for the challenges ahead? Join us at the GOHack23 Symposium Cyber Future, to explore the intersection of AI and human intelligence, delving into the educational landscape of tomorrow.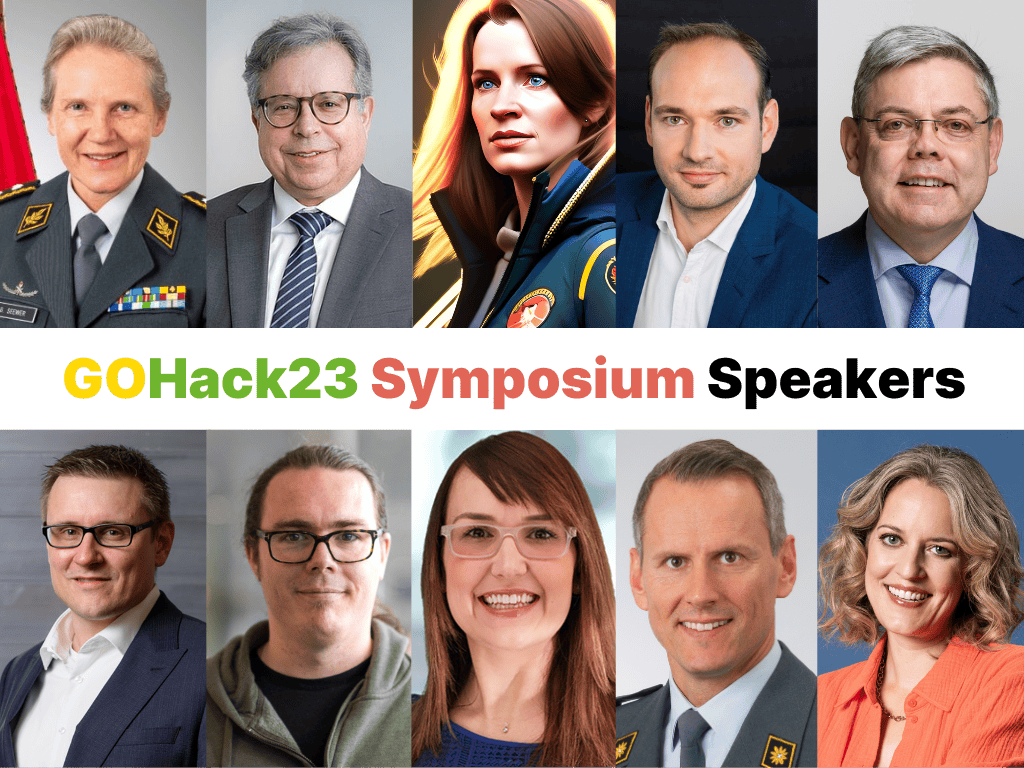 GOHack Symposium Cyber Future: Spotlight on the Future of Cybersecurity
We stand at a pivotal moment in the realm of cyberspace. As artificial intelligence (AI) becomes increasingly dominant, there's an urgent need to understand its role in cybersecurity and to optimize its application.
How do artificial and human intelligence interact, especially in the intricate domain of cybersecurity? This critical question guides our exploration, offering insights that go beyond traditional notions of security.
Education and Tomorrow's Talents
Amidst relentless digitalization, education is paramount in preparing the next generation of cybersecurity experts. To ensure our professionals are equipped to tackle ever-evolving challenges, the educational landscape needs to adapt.
How can humans effectively collaborate with advanced technologies like AI? What skills are essential to not merely react but proactively address cybersecurity challenges? Our symposium delves into these and other pressing questions, seeking to determine the best approach for the future of cybersecurity.
Keynotes:
Franz Grüter, National Council and President of the Board at green.ch, will share insights from both a political and entrepreneurial perspective.
Isabel Steiner, Lead Engineer at AlpineAI and Board Observer at Mindfire, offers deep insights into the world of AI and its practical applications.
Raphael Reischuk, Co-founder of the National Testing Institute for Cybersecurity (NTC), contributes his expertise in cybersecurity and the need for national standards.
After the keynotes, a panel discussion will delve deeper into addressing the skills shortage, transforming the education system, and bolstering our cybersecurity for the challenges of tomorrow. The distinguished panel of experts includes:
Vania Spescha will lead the discussion as the moderator.
Our panelists will share their unique perspectives and expertise, providing a comprehensive understanding of present and future challenges in cybersecurity.
Concluding the day is an Apéro Riche, an ideal backdrop for casual chats, networking, and building upon earlier discussions.
The GOHack Cyber Future Symposiumon November 30 is more than an event—it's a gathering of those passionate about actively shaping the future of cybersecurity.
Join us from November 30 to December 2!
After the GOHack23 Symposium on November 30, immerse yourself in the Live Bug Bounty Challenge and educational event December 1-2, diving deeper into the hands-on aspects of cybersecurity. Seize this opportunity to gain valuable insights into the world of ethical hacking and be a part of the action!
GOHack23 Info & Tickets