GObugfree and Helvetia protect SMEs from cyber attacks
Cyber risks are an increasing threat to companies. One in three SMEs in Switzerland has already been the victim of a cyberattack. It is becoming increasingly important to make cyber security a priority and to initiate proactive security measures. Helvetia and GObugfree support you in the prevention and early defense against cyberattacks.
Robust IT security measures form the foundation of any cyber protection strategy. However, the ideal approach includes a balanced mix of IT security measures and insurance coverage against cyber threats. If, despite all precautions, criminals breach a company's IT defences, an appropriate insurance solution can mitigate the residual risk.
GObugfree helps you meet cyber insurance requirements
To obtain cyber insurance, an SME must demonstrate a certain level of basic protection. Tobias Seitz, Head of Underwriting Engineering Region East at Helvetia, notes: "SMEs often believe they are too small to attract cybercriminals' attention, but this is a misconception. Cyberattacks are often indiscriminate - criminals cast their nets wide and see what they catch. Proactive protection measures are therefore vital for SMEs."
Proactive measures over reactive payments
A GObugfree Community Bugtest is used to determine the current security situation. The vulnerabilities identified by the community are systematically described, evaluated and supplemented with appropriate recommendations for action. GObugfree experts accompany you throughout the entire process. The community bug test can also be used as an efficient supplement to already periodically performed pentests or as preparation for a continuous bug bounty program.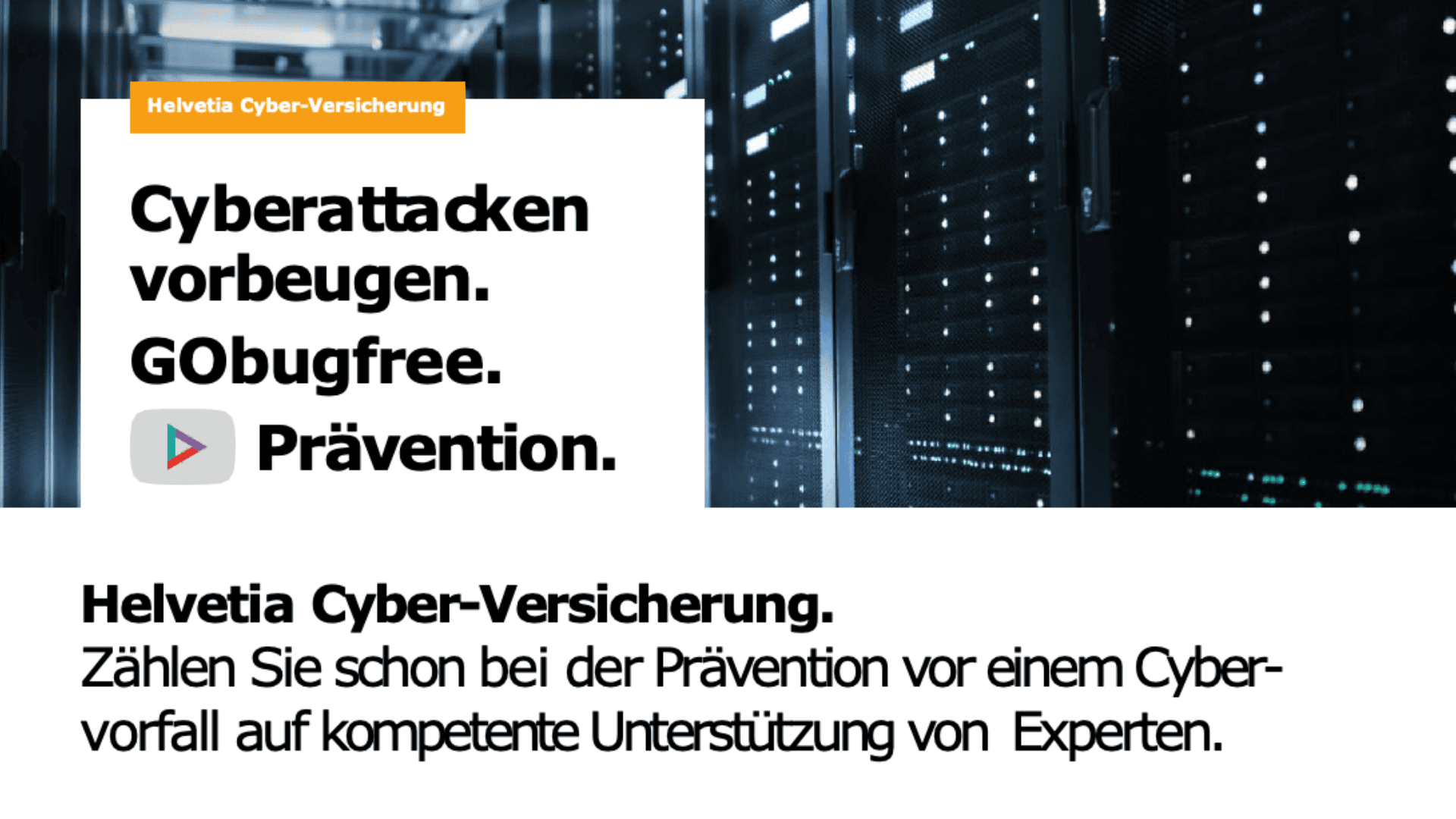 Even preventive security measures cannot guarantee absolute protection in a rapidly changing digital world. A Helvetia Cyber Insurance optimally complements comprehensive cyber security management and offers not only financial protection in the event of a claim, but also professional support from specialized partner companies in the areas of IT, OT, data protection/legal advice and PR.
Have your current IT security checked for potential entry points and benefit from the corresponding recommendations for action. Helvetia cyber insurance customers benefit from special conditions for a GObugfree bug test.
More about Helvetia Cyber Insurance
Learn more about the joint testing offer of GObugfree and Helvetia.
Contact us today