Jumpstart your cybersecurity with a bug bounty starter program
After a thwarted cyberattack on their data center, Wato-Soft conducted a penetration test. To provide their clients with ongoing protection, the company decided to reinforce their security measures by partnering with GObugfree for a bug bounty program. Rather than launching the program at full scale from the get-go, Wato-Soft wisely opted for a limited-scope, three-month GObugfree Starter program. A wise decision.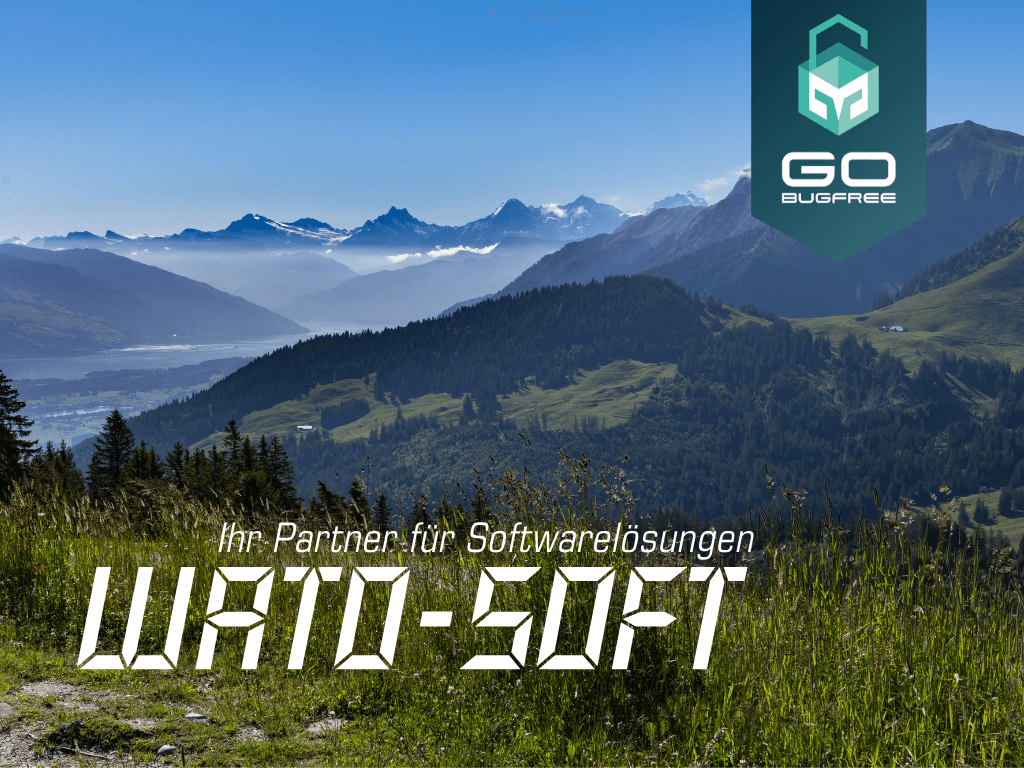 Since 1988, Swiss-based WATO-SOFT AG has been specializing in ERP solutions for clients in the retail and service sectors, supporting both brick-and-mortar stores and online shops. Enterprise Resource Planning (ERP) systems are essential for integrating business processes, from order management and deliveries to accounting, payroll, HR, and inventory management. As a result, ERP systems simplify operations and improve efficiency. However, due to their central role in business operations and access to a wealth of sensitive data, ERP systems are also prime targets for cybercriminals.
Wato-Soft is committed to data protection, as any vulnerability in their software could lead to sensitive data loss or even disruption of their clients' business processes. Security is a core concern. Wato-Soft's web applications are developed using the latest standards, and the company ensures that security updates are performed promptly.
The bug bounty starter program allows us to test the effectivesness of the program without incurring unnecessary costs.
Testing the waters
With the bug bounty starter program, Wato-Soft benefits from the creativity and expertise of a crowd of security experts and friendly hackers to find and fix vulnerabilities in their systems. The starter program gives them the opportunity to test the efficacy of the program and ensure that it works effectively and efficiently. At the same time, it allows Wato-Soft to build the necessary internal processes to support the program. Adjustments and improvements can then be made before continuing the program on a larger scale. As expertise grows, the scope of the program can expand in a meaningful way.
Building up know-how and competencies
By working with a limited number of security researchers and friendly hackers, Wato-Soft is systematically building its cybersecurity knowledge and competencies to be well-prepared for future attacks. As part of the Starter Program, Wato-Soft employees work closely with GObugfree's security experts and benefit from their experience and knowledge. In addition, the starter program offers the opportunity to gather and evaluate experience and insights to subsequently improve the program.
Budget-friendly start
By limiting the program to a specific time and scope, Wato-Soft has clear control over the budget. The so-called bounty levels for the payouts of the rewards to the security researchers are set together with experts from GObugfree according to clearly defined rules based on the criticality level of any vulnerabilities found. This allows Wato-Soft to test and optimize its security measures without going over budget. Thomas Wagner, Managing Director of Wato-Soft says: "As Managing Director, it is important for me to protect our customers and data, and also to run the company effectively. The bug bounty starter program allows us to test the effectiveness of the program without incurring unnecessary costs."
Security is paramount to me. With GObugfree's bug bounty program, we are protecting ourselves, and also our customers.
Endorsed by their customers
The introduction of the bug bounty program has increased the confidence of Wato-Soft's customers. It confirms to them that they are working with the right partner - one that takes proactive measures to ensure the security of their software. The bug bounty starter program is an important step in this direction. Managing Director Thomas Wagner emphasizes: "Security is paramount to me. With GObugfree's bug bounty program, we are protecting ourselves, and also our customers."
Keep your company safe and start your own Bug Bounty Starter Program today. We are happy to advise you.
Leverage our expertise