GO LEARN Webinar series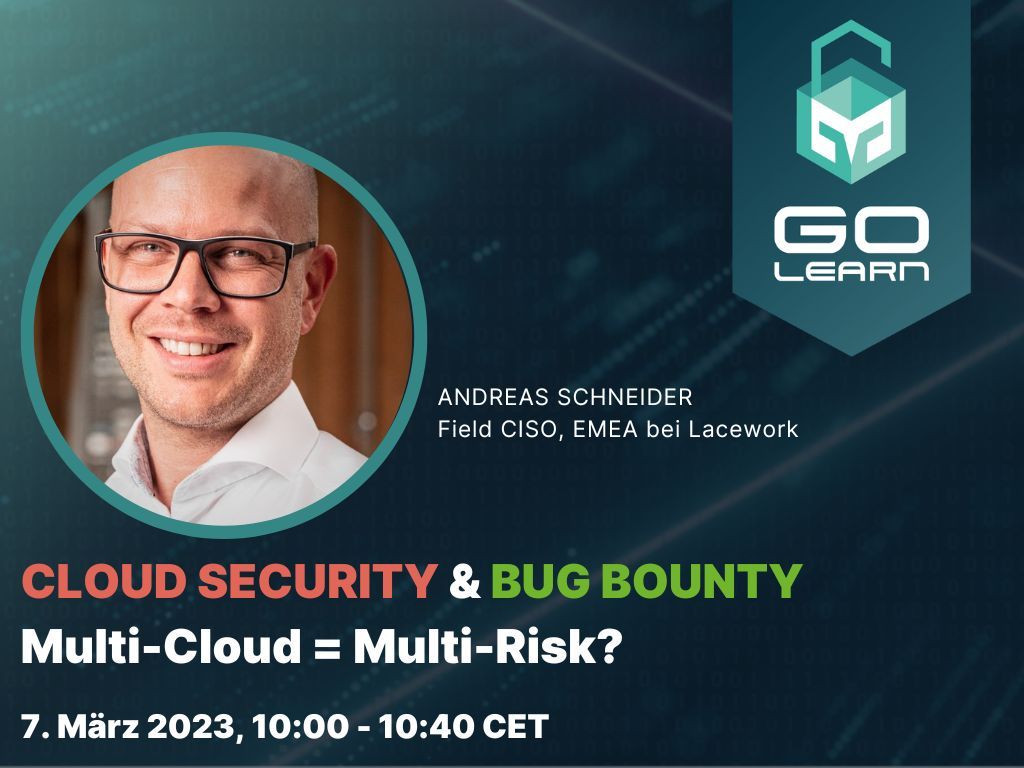 Join us for our live webinar on Mulit-Cloud = Multi-Risk? on March 7, 2023 (Note that the webinar will be held in German).
March 7, 2023, 10:00 - 10:40
Multi-Cloud = Multi-Risk?
Andreas Schneider, Field CISO EMEA Lacework
When does a multi-cloud strategy make sense? What security risks are associated with it? How can these risks be assessed and resolved?
In this interactive webinar, the focus is on cloud and multi-cloud strategies. Experienced CISO Andreas Schneider explains the latest security measures for cloud infrastructures and discusses the role of bug bounty programs in detecting and reporting vulnerabilities with GObugfree Chief Security Officer Dr. Michael Schläpfer.
Gain a better understanding of how to secure your cloud environment(s). Expand your knowledge and stay ahead in the rapidly-evolving field of cloud security.
(Please note: Webinar will be held in German).
Andy Schneider, born and raised in Munich, entered Cyber Security at an early stage in 2000 in a regional bank. The last 10 years he held several CISO positions, always aiming to make Cyber Security more agile, user focused and embed security by design into digital products. He currently acts as the Field CISO EMEA of Lacework and is also advisor for TX Ventures and different security startups. He lives with his wife and two sons in Zurich, Switzerland.
Register