Cybersecurity Insights: GObugfree at DCONO 2023
**Ready to understand the risks and challenges of cybersecurity? At the DigitalConferenceOstschweiz on June 15, 2023, we'll showcase real threats with a live hack and share expert knowledge on cyber protection.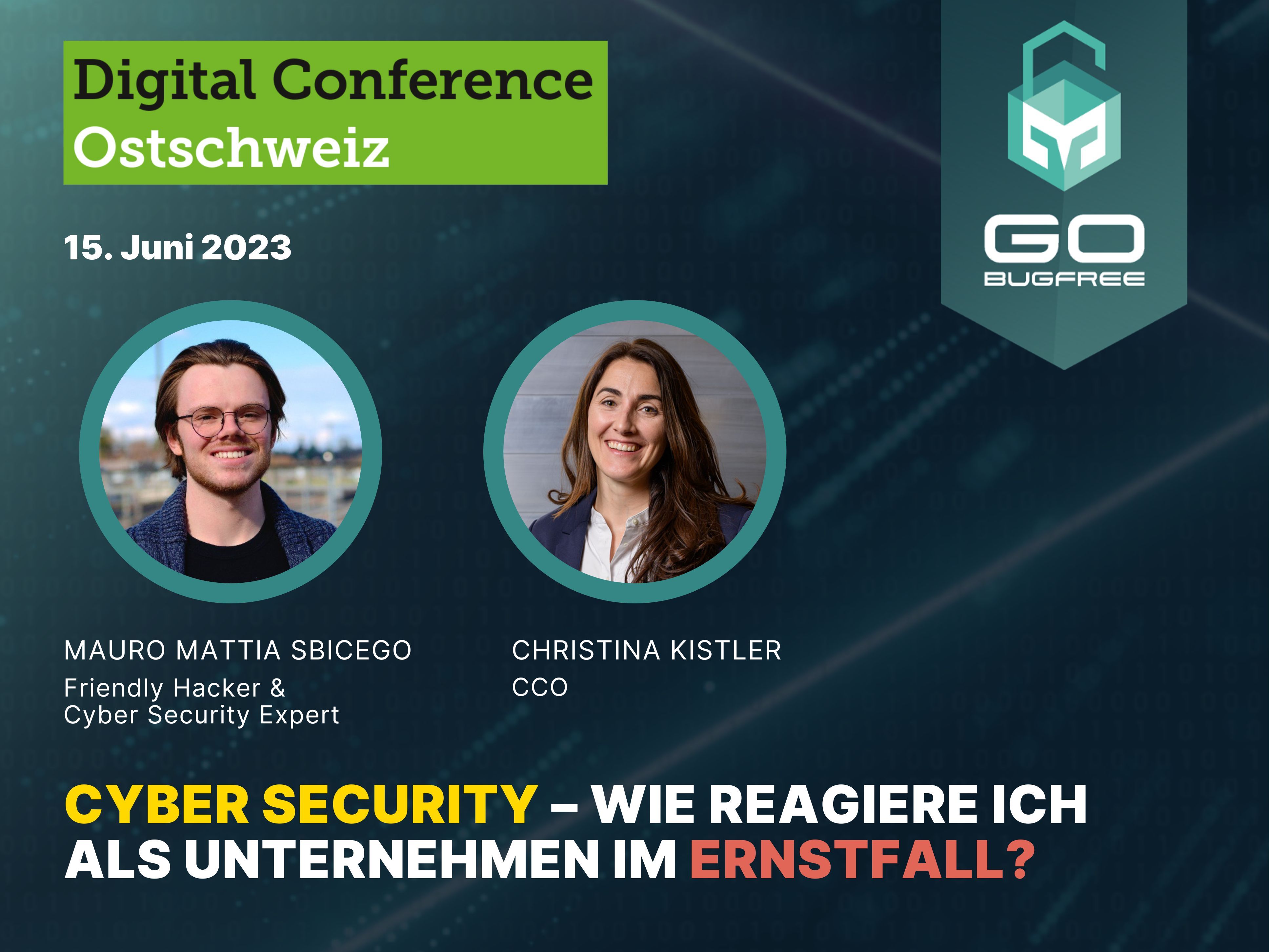 Digital transformation has already had profound impacts on SMEs, and the need to fortify against cyber threats has never been greater. On June 15, 2023, the inaugural #DigitalConferenceOstschweiz offers a unique opportunity to learn about the latest developments and best practices in this field.
Christina Kistler, our CCO at GObugfree AG, and Mauro Mattia Sbicego, a valued member of our hacker community, will speak at the conference. Christina will bring the growing importance of cybercrime into consciousness, a reality already faced by a third of Swiss SMEs. Mauro will perform a live hack to demonstrate the actual risks and potential consequences of such an attack.
In addition to these insightful presentations, the conference offers a variety of informative talks, networking opportunities, and an outstanding exhibition. Prepare to expand your perspective on technology and discover the digital future. We look forward to seeing you there! (Please note that the conference language is German).